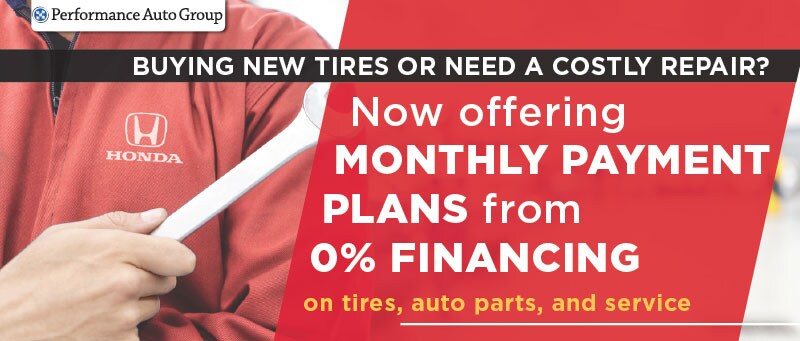 Turn Your Honda Bill Into Affordable Monthly Payments

Keeping Your Car Safe and in Great Shape Shouldn't Break the Bank!
This exclusive program offers Zero Percent interest loans to pay for any service or parts above $300.
Once you qualify and use the loan to pay your bill, you'll have a 6-month payment option with NO interest charges. The application process is simple and fast plus your approval is valid for ONE(1) entire year. So don't wait.
Click Apply and Keep Your Honda in its best condition!
Find out instantly how much you will get approved for

Takes under a minute to apply. No commitment, no obligation

 

0% interest

Low monthly payments

No penalty for early repayment

Skip a payment option
As part of this launch, we are offering the chance to win $200 in service credits.
Everyone that applies is automatically entered into the draw.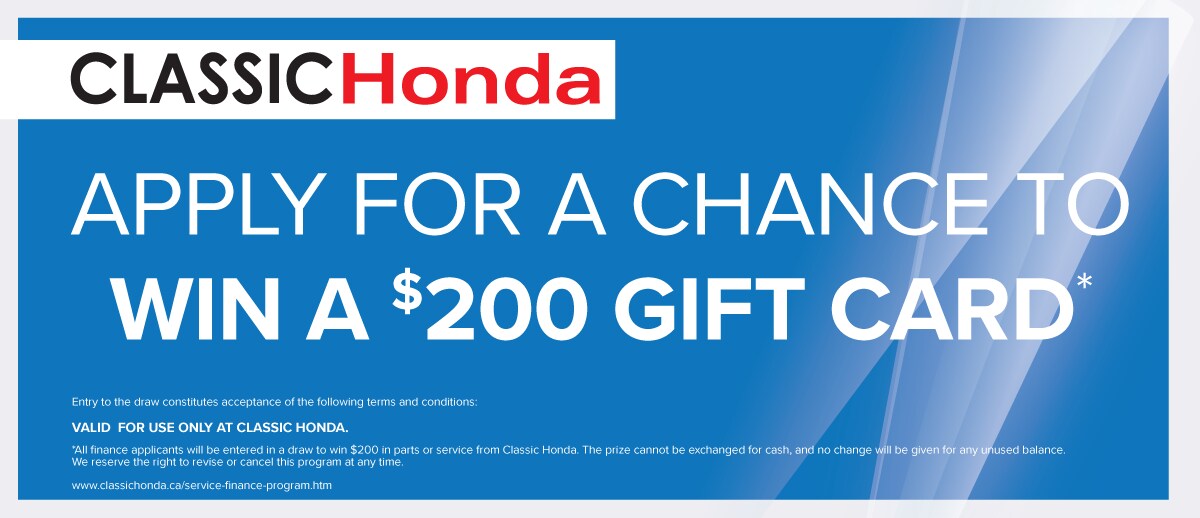 Disclaimer:  All finance applicants will be entered in a draw to win $200 in parts or service from Classic Honda.  The prize cannot be exchanged for cash, and no change will be given for any unused balance.  We reserve the right to review or cancel this program at any time.